Valls Consultors, structural engineering services
Valls Consultors offers structural engineering, outsourcing and consulting services.
Our engineers have a wide range of experience in structures design. They are used to work with international codes and any kind of materials: steel, concrete, FRP, wood and other materials.
Our team background includes challenging projects and unique structures: building structures, bridges, footbridges, airports, water treatment plants, power plants, underground and transport stations, sculptures…
We pride ourselves on our commitment to the achievement of an optimal outcome for the client.

About us
Valls Consultors is an engineering firm specialized in structures founded in 2015 by Jordi Valls Manubens. With our head office in Barcelona area, our range of operation is national and international, we have worked on projects in all the continents.
We know the construction industry and the needs of different actors who take part in our sector. We develop customized solutions for our clients and get involved in every project. Our team assumes the client objectives as their own, always looking for efficiency and quality.
A wide network of excellent experienced collaborators allows us to deal with the most challenging projects.

Services
Engineering and structures:
Infrastructure structural design and calculation.
Building structural design and calculation.
Structural repair and strengthening for existing structures.
Technical audit.
Site management.
Assessment and consultancy in Civil Works and structural issues.
Industrial and energy structures design and calculation.
Hydraulic Works and Water Treatment Plant structural design and calculation.
Risk evaluation and assessment.
Structural pathology studies.
Technical assistance to building contractor.

Experience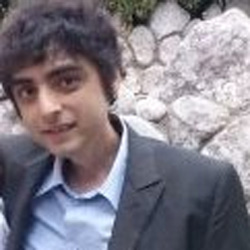 Jordi
Valls Manubens
Civil Engineer specialized in Building and Civil Works Structures from Universitat Politècnica de Catalunya (UPC)
Management development from ESADE
Throughout my career I have always been working on Structures Engineering. My professional background includes a solid and competent experience in structural design and calculation. I have been leading structural engineers teams and working in challenging projects in countries like Spain, France, Denmark, USA, South Africa, United Arab Emirates, Saudi Arabia, Kuwait, Oman, Chile, Mexico, Perú, Australia…
From the simple calculation to the design of a large infrastructure, I always want to turn my work into an opportunity to deepen and enhance professional expertise.
Some of the most outstanding large infrastructure projects in which I participated as a specialist in railway and underground structures are in Metro Line 9 of Barcelona, where I was involved as specialist of structural design, technical assistance to construction and structural assessment. I also worked on Metro Line 3 of Barcelona and the Generalitat Railways prolongation. Regarding bridges and viaducts, I would highlight Zona Franca Line 9 viaduct, and also High-Speed viaducts in Sant Celoni and Pontons-Figueres.
I am assessor in safety of Structures and Civil Works in the projects of Ringsted-Fehmarn (Denmark) and Metro de Lima (Perú).
Contact us
Valls Consultors
Jordi Valls Manubens
Phone: +34 607 72 04 47
E-Mail: jordi@vallsconsultors.com
Av. de les Bases de Manresa, 20
08242 Manresa (Barcelona)